Post Date 6th December
5 British Indoor Karting Champions have been crowned this weekend
Since the 1st July 2021, BIKC licence holders visited TeamSport Indoor Karting over 27,000 times to set qualifying laps for this years British Indoor Karting Championship, regarded as the most prestigious of Indoor Karting Championships available to drivers in the UK, fully endorsed by the governing body Motorsport UK.
Over this weekend we saw the finalists across 5 categories battle it out on one of the most iconic indoor karting circuits in the country at TeamSport Warrington. Supporters lined the track in their hundreds over the two days and thousands more tuned in online from across the globe to watch the racing unfold. Fans from as far away as Mexico were getting involved in the action.
Huge congratulations to the 5 new British Indoor Karting Champions crowned. The winners were; Cadet Champion, Jacob Lammas, Junior Champion Charlie Ratford taking the win for the 2nd year, Lightweight Champion Dante Dhillon also taking the win for his category the second year in a row, Middleweight Champion Sam Slater and Heavyweight Champion Adrian Wray. 
Whilst the standard of driving was incredibly high and competitive, the drivers demonstrated great respect for one another on the track with clean driving and a fantastic level of sportsmanship.
The Junior Champions win a fully funded season racing with Total Karting Zero and the Adult Champions win fully funded seasons racing in the Club 100 series.
With huge thanks to this years championship headline sponsors; Total Karting Zero and Club 100 and additional sponsors Topps F1, Smokin' Bean, Coca Cola and BIZ karts.
For full details on all of BIKC 2021 results and podium wins please visit www.bikc.co.uk and check out the action at BIKC 2021 Live Stream.
More Info: 2021 Results Page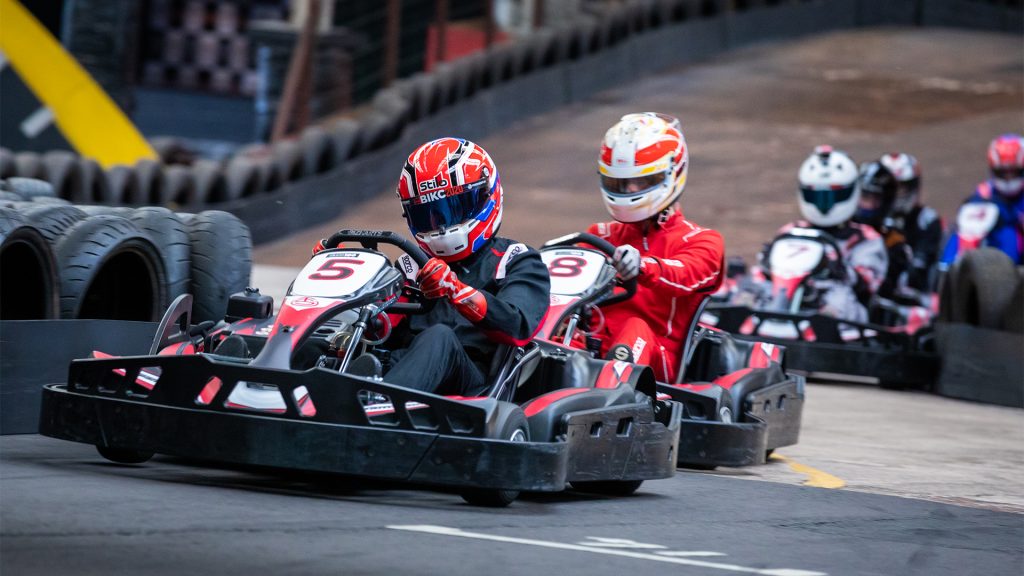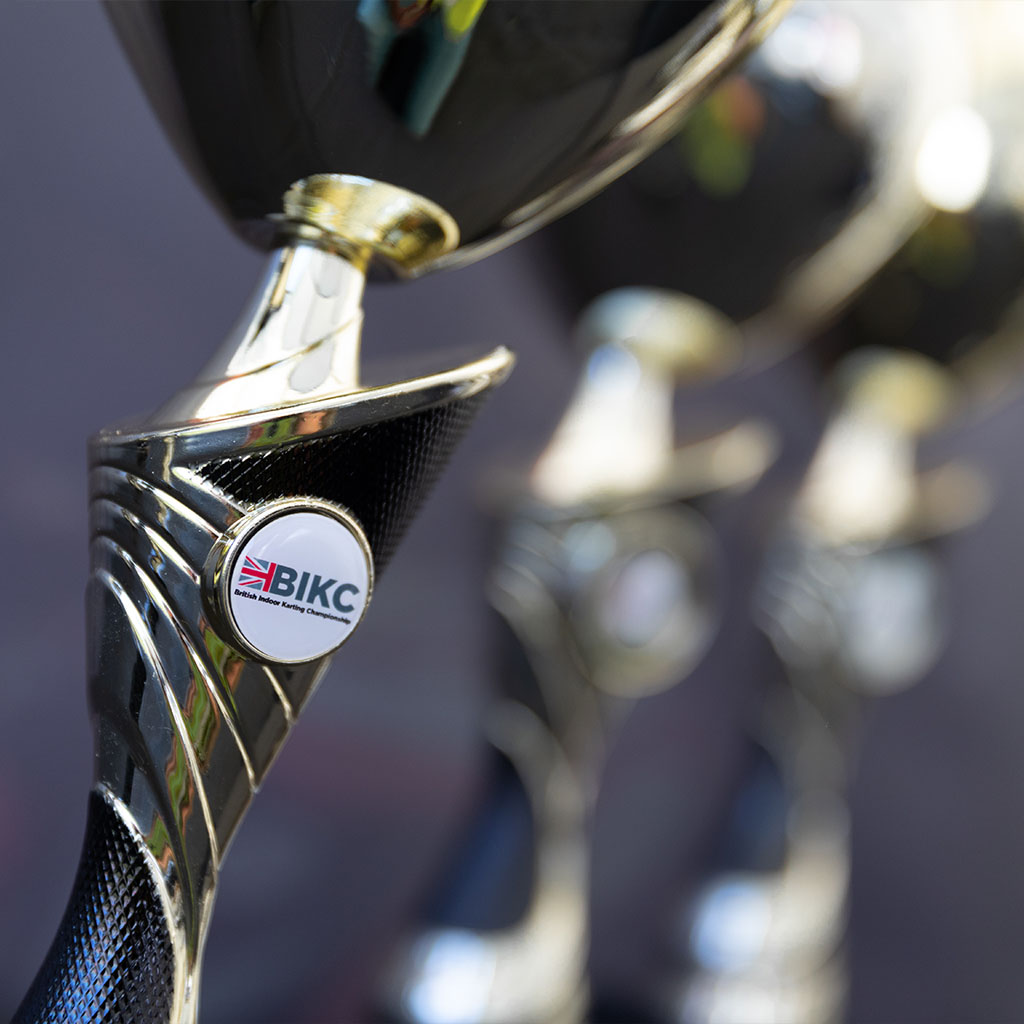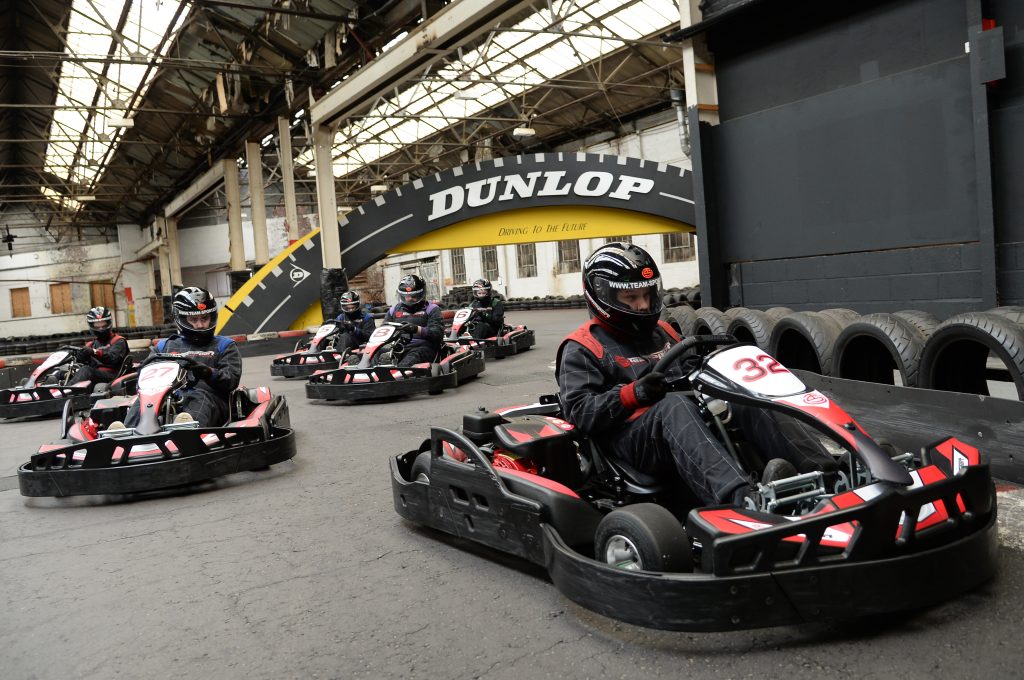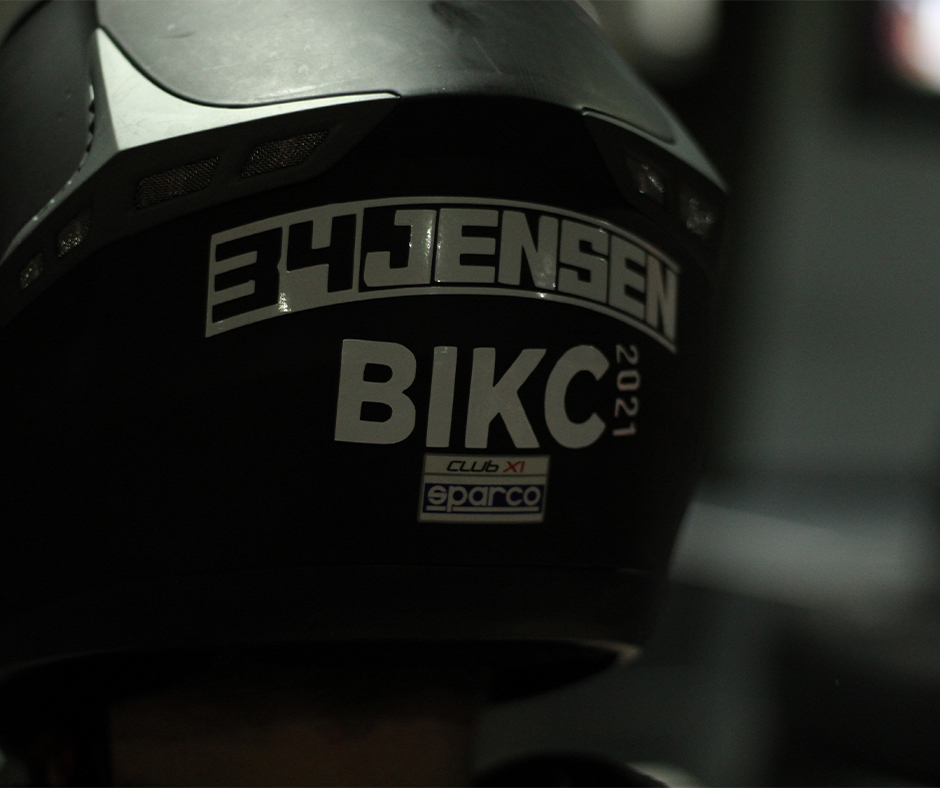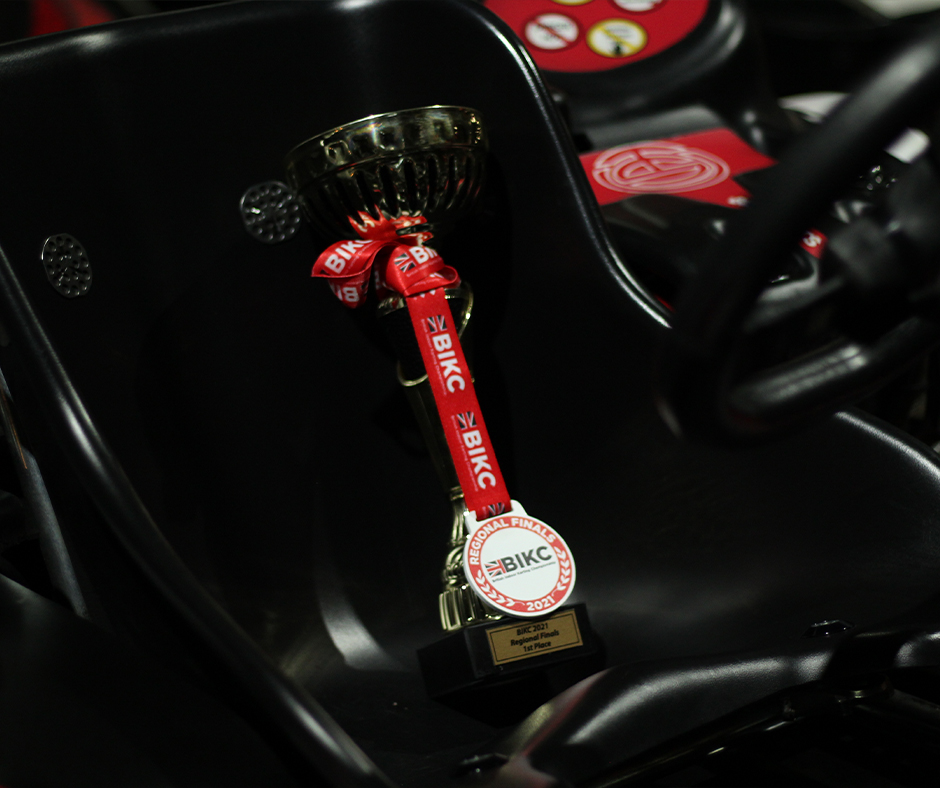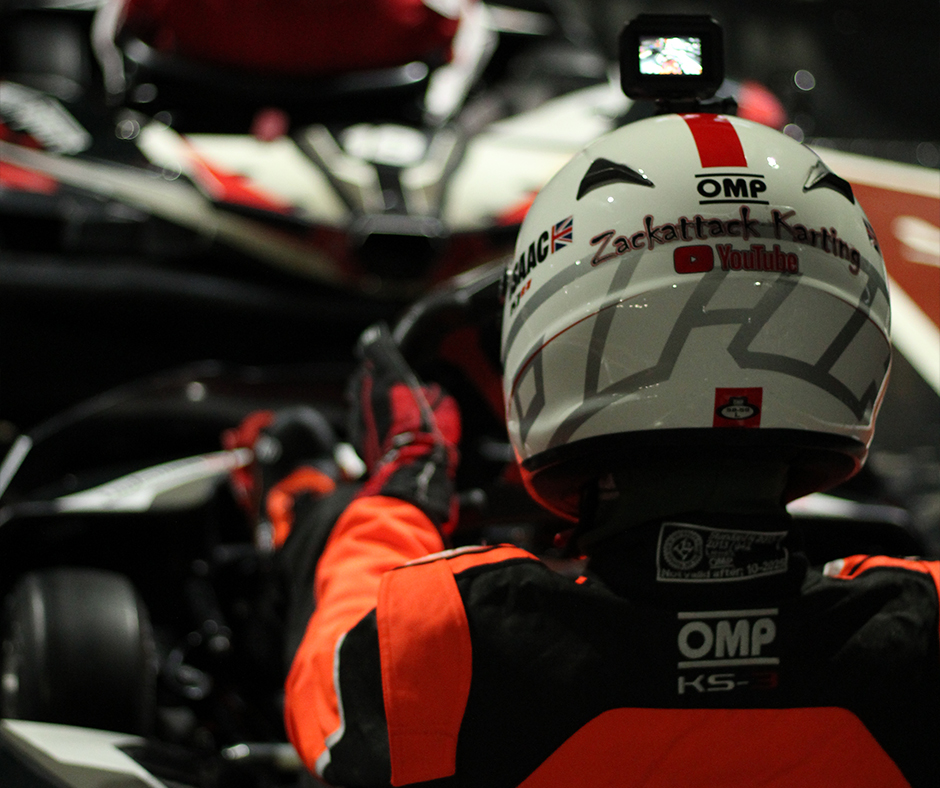 Post date 22nd October
We've blown the whistle on the second half! 
Just like that – The Regional Finals are complete! We have had some excellent racers join the Warrington line up! We are sure that this years National Finals will be EPIC!  
Our last Regional Finals were held across Leicester, Brighton, Newcastle, Coventry, and Nottingham. These brilliant events took place over the last two weekends, we saw awesome battles and some fantastic racing from each category! 
From the Cadets we have: Callum E (Basildon), Ilya V (Basildon), Adi M (Leeds), Arthur W (Reading), Hayden A (Birmingham), Cassidy S (Birmingham), Jack D (Cardiff), Freddie F (Cardiff), Matthew S (Dundee), Ross S (Clydebank)
From the Junior Category we have: Matthew B (Mitcham), Charlie R (Basildon), Kieran E (Basildon), Ryan S (Reading), Daniel V (Reading), Alex J (Stoke), Vito V (Liverpool), Simon B (Birmingham), Antony W (Birmingham), Jack B (Trafford), Benjamin S (Trafford), Thomas H (Bristol), Ross S (Cambuslang), Alexander L (Cambuslang), Kristofer B (Dundee)
From the Lightweight Category we have: Harrison Kirkham (Basildon), Sonni Scott (Docklands), Adam Sheargold (Basildon), Adam Brittain (Stoke), Ollie Bell (Leeds), Numaan Hussain (Leeds), Alex Wentworth (Warrington, Stuart Nunnen (Liverpool), Adam Davies (Liverpool), Zac Venn (Bristol), Lucas Sullivan (Bristol), Luke Evans (Cardiff), Cameron Sale (Dundee), Mackinley Coburn (Dundee), Daniel Mcauley (Clydebank)
From the Middleweight Category we have: Louis Draper (Harlow), Bailey Jones (Docklands), Blaise Turnstill (Harlow), Andy Pine (Dunstable), Darren Shaw (Leeds), Thomas Leighton (Stoke), Matthew Roberts (Warrington), Matthew Williams (Warrington), Mckenzie Jones (Warrington), Sam Slater (Bristol), Jonny Elliott (Trafford), Neil Durrant (Cardiff), John Houston (Dundee), James Stewart (Clydebank), Jordan Murdoch (Clydebank)
From the Heavyweight Category we have: David Harvey (Harlow), Ben Riches (Basildon), Mark Martin (Mitcham), Ben Rodda (Reading), Luke Holroyd (Leeds), Kian Parr (Leeds), Tom Owens (Liverpool), Anthony Smith (Birmingham), James Bate (Warrington), Barney Williams (Bristol), Rob Jonson (Bristol), Thomas Seabrook (Cardiff), Chris Burns (Cambuslang), William Whittaker (Cambuslang), Andrew Chapman (Cambuslang)
Now, on to the National Finals! Congratulations to all our qualifying drivers and a huge well done to everyone who has taken part in this year's Championship.
More Info: Regional Page
Post Date 10th November
Ooooh… We're Halfway There!
We're halfway through the Regional Finals and we have already seen some superstars out on the track! The competition is tight with every driver putting in their all to battle for their place on the podium and to secure their place in the National Finals. 
So far, we have hosted the Regional Finals across Bristol, Manchester Trafford, Bradford, and Reading. We're excited to see what the qualifying drivers are going to pull out the bag for the National Finals. 
From the Cadets we have: Tyler M-G (Gosport), Ryan R (Gosport), Alex D (Sheffield), Dorian M (Nottingham), Riley R (Hull), Arthur F (Preston), Jamie W (Crawley) and Rory H (Crawley). 
From the Junior Category we have: Joseph M (Gosport), Layton W (Gosport), Amelie A (Eastleigh), Archie J (Nottingham), John M (Sheffield), George P (Leicester), Kai B (Newcastle), Keiran L (Stockton), Tommy L (Preston), Marcel C (Edmonton), Mason C (Edmonton) and Zacharias K (Edmonton). 
From the Lightweight Category we have: Lewis Marchant (Gosport), Josh Selway (Gosport), Martin Chuter (Farnborough), James Mills (Nottingham), Hayden Fletcher (Leicester), Jordan Haywood (Nottingham), Sophie Gill (Newcastle), Ronan McDougall (Newcastle), Callum Sanderson (Stockton), Dante Dhillon (Crawley), Taylor Norton (Edmonton) and Gaurav Bhogra (Edmonton). 
From the Middleweight Category we have: Joe Patey (Farnborough), Matthew Borrowdale (Watford), Reece Kellow (Farnborough), Adam Hadfield (Sheffield), George Boothby (Sheffield), Lewis Jolley (Sheffield), Jonathan Wilson (Stockton), Mackenzie Shelmerdine (Preston), Barry Lakes (Stockton), Callum Bendelow (Crawley), James Howarth (Crawley) and Mortaza Hassan (Edmonton). 
From the Heavyweight Category we have: Alex Stewart (Gosport), Alex Noyce (Gosport), Jason Wicks (Farnborough), Rhys Courtney (Nottingham), Ritchie Clarke (Nottingham), Stuart Clarke (Coventry), John Paragon (Hull), Adrian Wray (Stockton), Keith Simmons (Hull), Emmanuel Nwaobodo (Edmonton), Sean Brierley (Acton) and Matthew West (Brighton). 
It's going to be an epic National Final! Congratulations to all our qualifying drivers and a huge well done to everyone who has taken part in this year's Championship.
More Info: Regional Page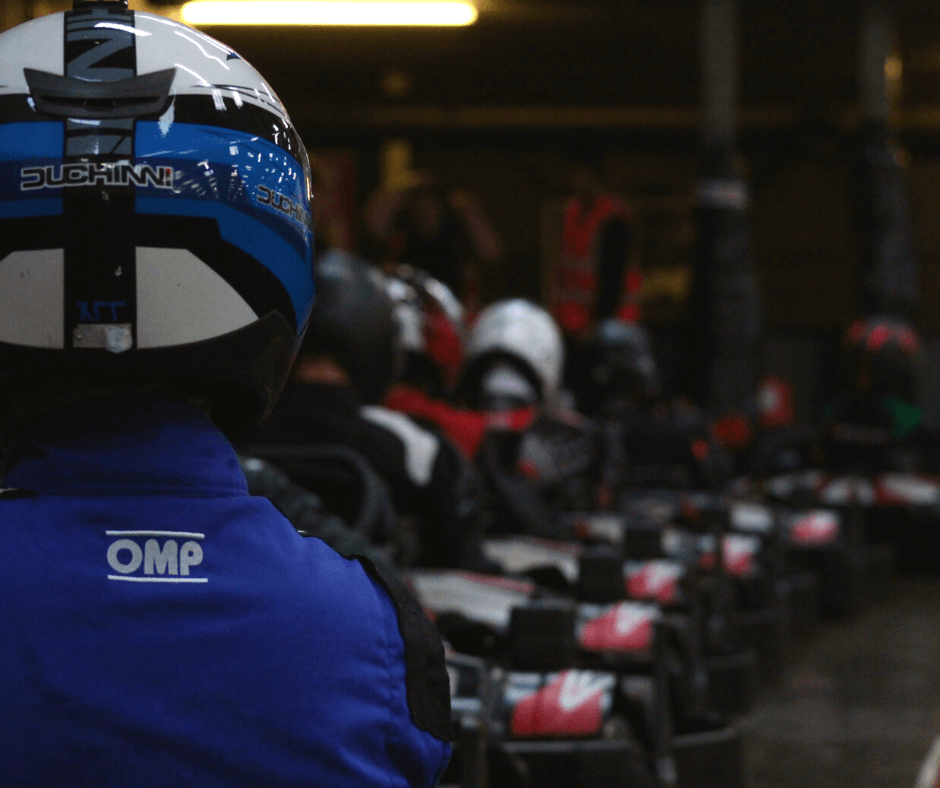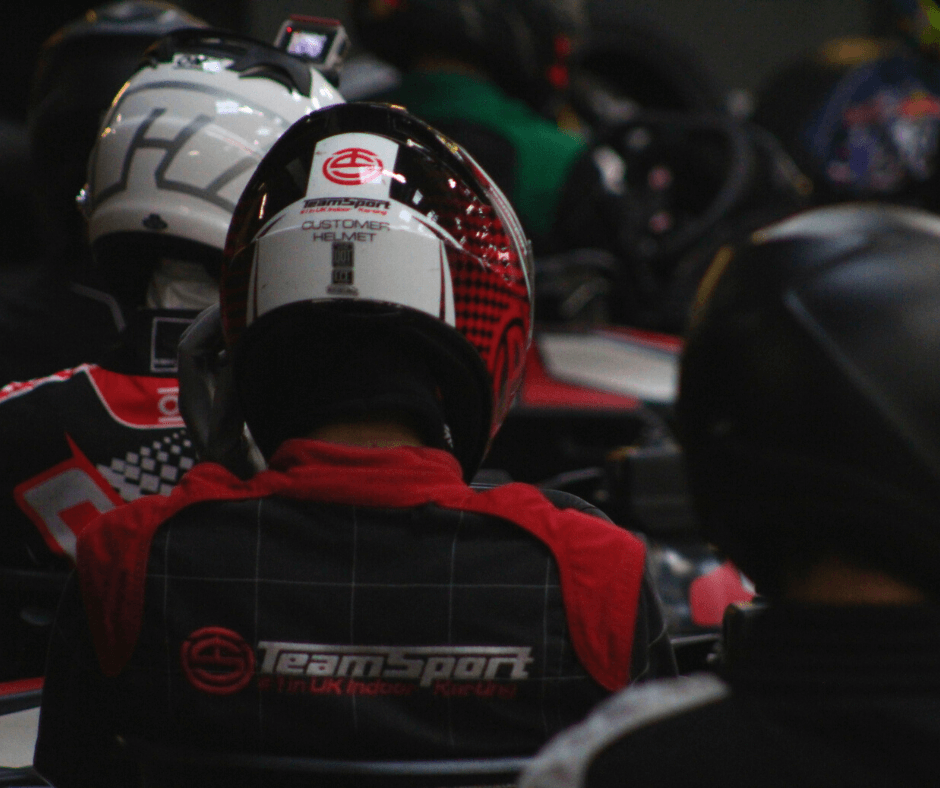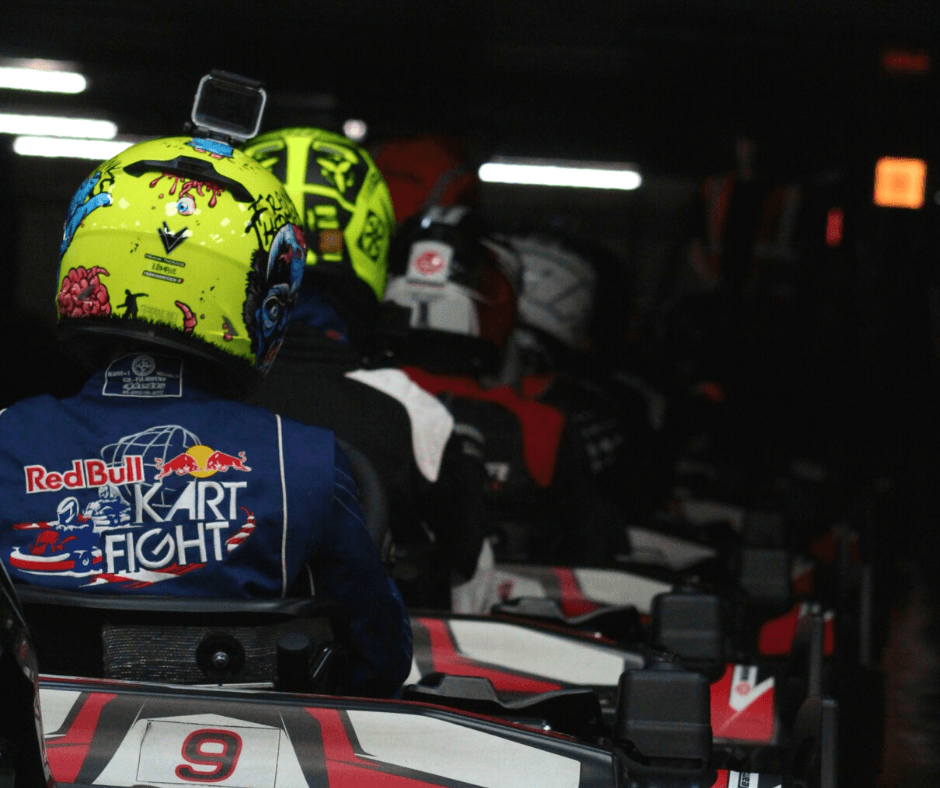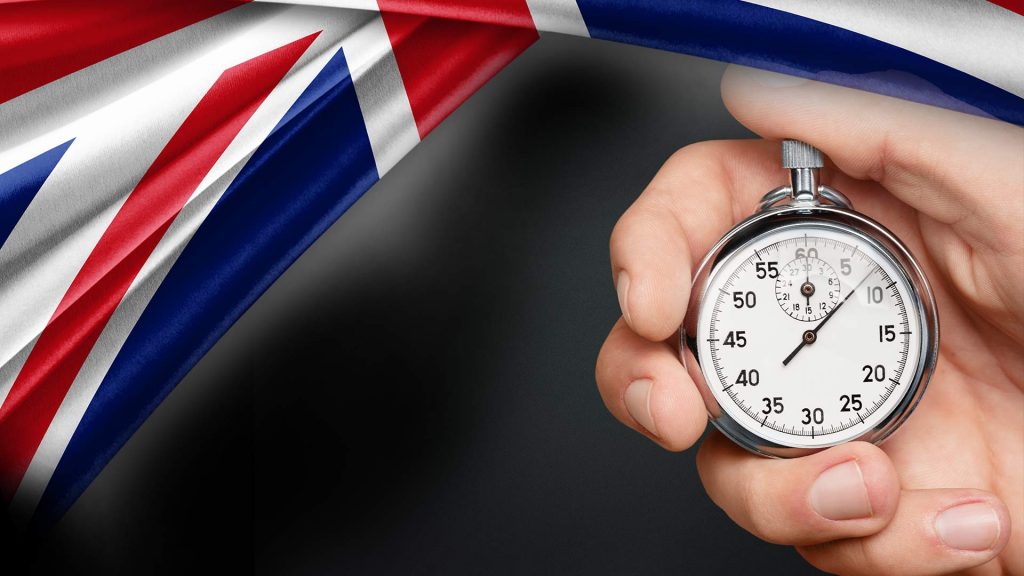 Post date 22nd October
Regional Finals – Newcastle time changes
Please be aware that our Newcastle start times for the Regional Finals have now changed to the following:
Saturday 20th November: Cadets & Juniors arrival from 12pm.
Sunday 21st November: Lightweight arrival from 12pm, Middleweight & Heavyweight arrival from 3:30pm.
More Info: Regional Page
Post Date 19th October
And that's a wrap!!
Thank you to each and everyone of our BIKC local finalists who raced during this last week. We held Local Finals at 34 events across the UK and the standard of racing and sportsmanship was truly mind blowing. Please head to your local track Facebook page for the full download of all the finalists and their final positions on and off the podium. We might even add a few pictures for you to take a peak at too!
Don't forget we love to have your feedback, the good, the bad and the ugly as we continue to improve and provide our BIKC drivers with the best possible experience, so if you have something to say drop us a line at
[email protected]
.
Congratulations to those drivers through to the Regional Finals, we look forward to welcoming you to your Regional event in just a couple of weeks. Be sure to block the time off in your diary and get those practice laps booked in!!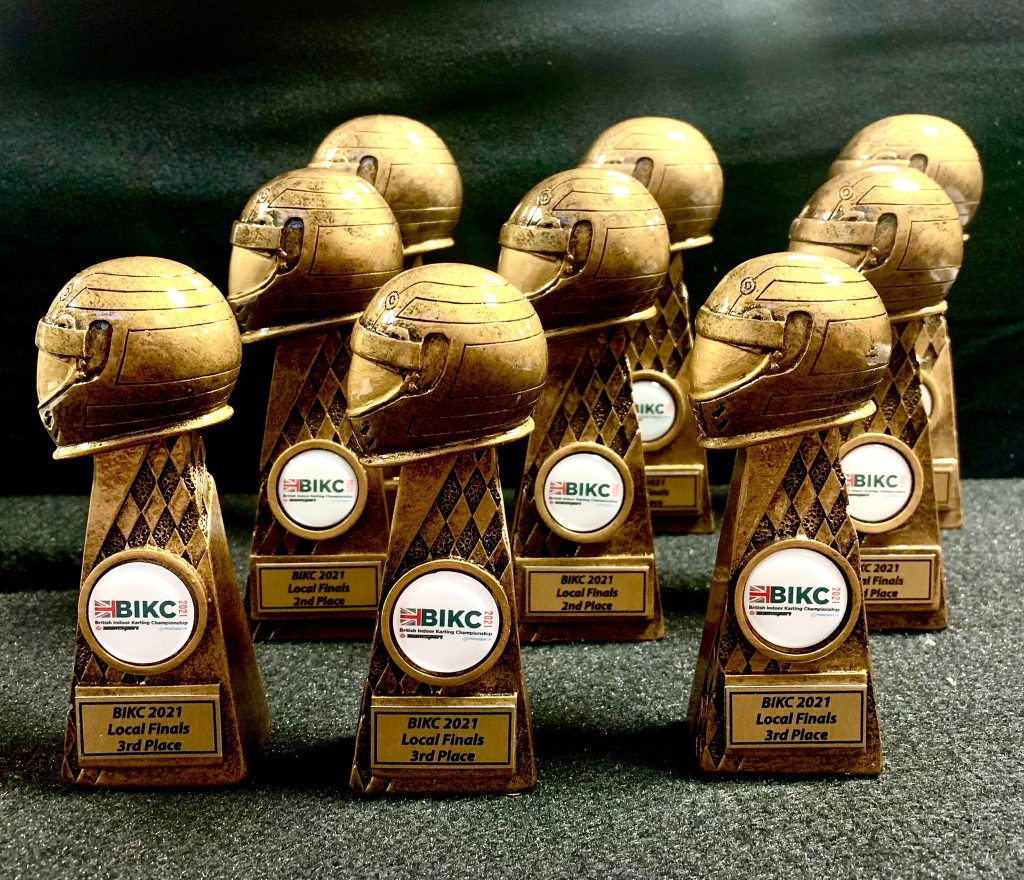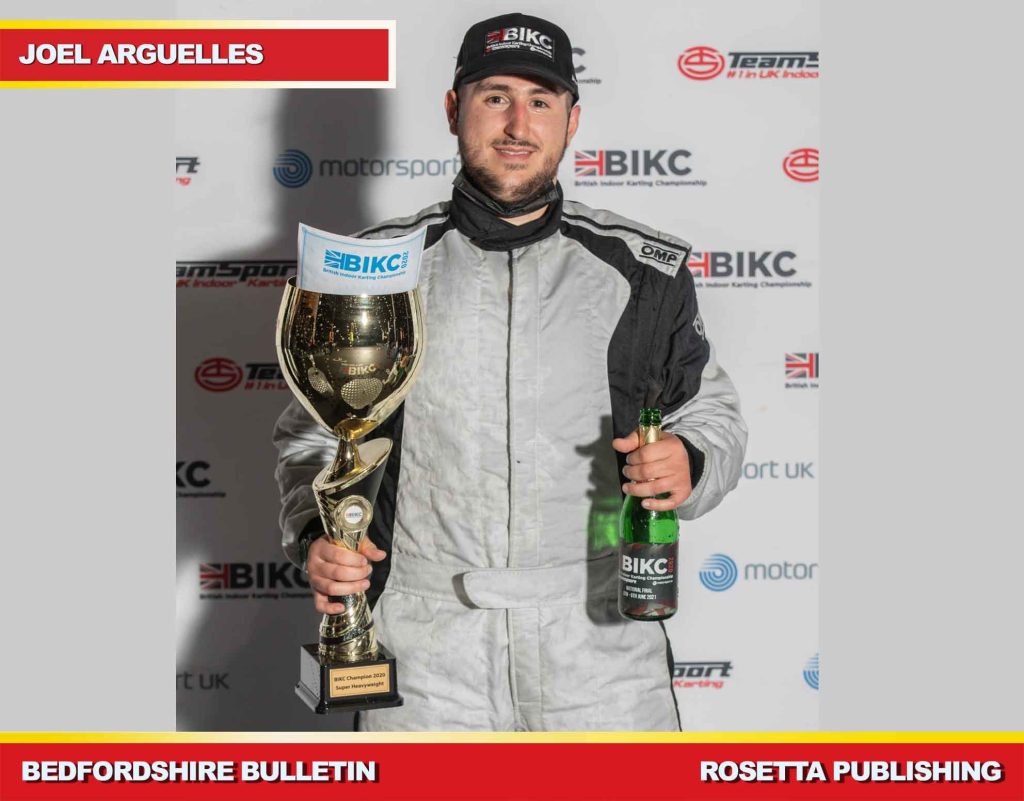 Post date 8th October
Racing ahead in motor sports with Joel Arguelles
Our BIKC 2020 Super Heavyweight Champion, Joel Arguelles is taking the world of Motorsport by storm!
Not only has Joel been competing in the Club100 karting series he has moved into racing cars with his own self-built vehicle. His ultimate racing goal is to keep racing and keep winning – We're excited to see how he will do in this year's Championship.
Aside from racing and winning, he would like the opportunity to drive a GT3 style car, who knows what the future holds but he's certainly driving down the road of Motorsport success! 
Press Articles: Bedfordshire Bulletin
Post Date 19th August
12 year old Rivenn Welsh, BIKC Champion shares his future plans…
Rivenn, who was crowned British Indoor Karting Champion 2020 for the Cadets category has BIG aspirations for the future and we can't wait to follow his journey. Having only taken up karting with TeamSport during the lockdown a few months before BIKC 2020 started, Rivenn's talent behind the wheel and sheer determination to succeed saw him not only smash the TeamSport Trafford track record but take the top spot on the podium at the British Indoor Karting Championships Final. Find out more about Rivenn and check out some of the media coverage this superstar has landed…
Press Articles: Yahoo Life | The Bolton News | Independent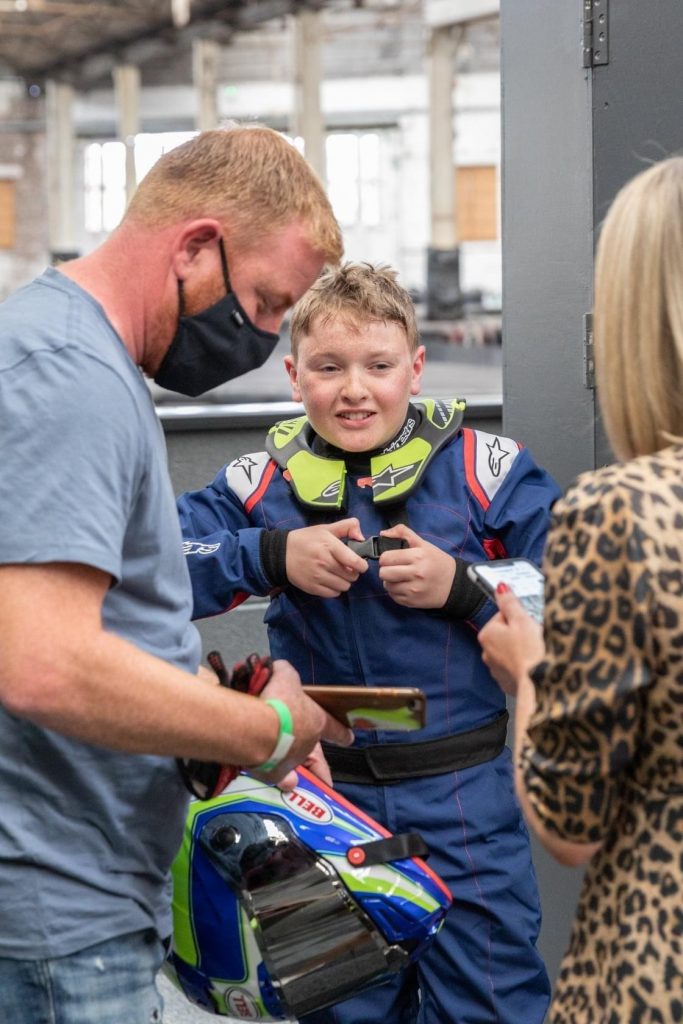 Post date 16th August
Kids aged 6+ can get on track this summer with Total Karting Zero
BIKC headline sponsor Total Karting Zero are inviting kids aged 6 + to come and try out Bambino racing with them this Summer.
Total Karting Zero, led by Rob Smedley will get your little racer started early with training days or coaching sessions for beginners. The Total Karting Zero team will teach your little one the basics and safety of karting, before moving on to the essentials of racing.
Drivers will be taught real racing in electric racing karts on an outdoor track. The karts are turned to a low power for their first session, to ease the drivers into being on track while they get to grips with kart handling and safety.
Kids can experience the thrill of electric kart racing outdoors and you can rest easy in the knowledge they are being expertly taken care of.
Find out more | Questions: [email protected]
Post Date 28th July
It is time to HAVE YOUR SAY… and you could WIN a Race Voucher for 4 people
BIKC is a motorsport championship designed by the people, for the people! The opinions of our
customers, members and stakeholders is of uttermost value. We would love to know what you want
to see as part of BIKC 2021.What do you love about the championship, what do you want to see
more of and is there anything holding you back from entering this year? Let us know!
Ended 05.08.21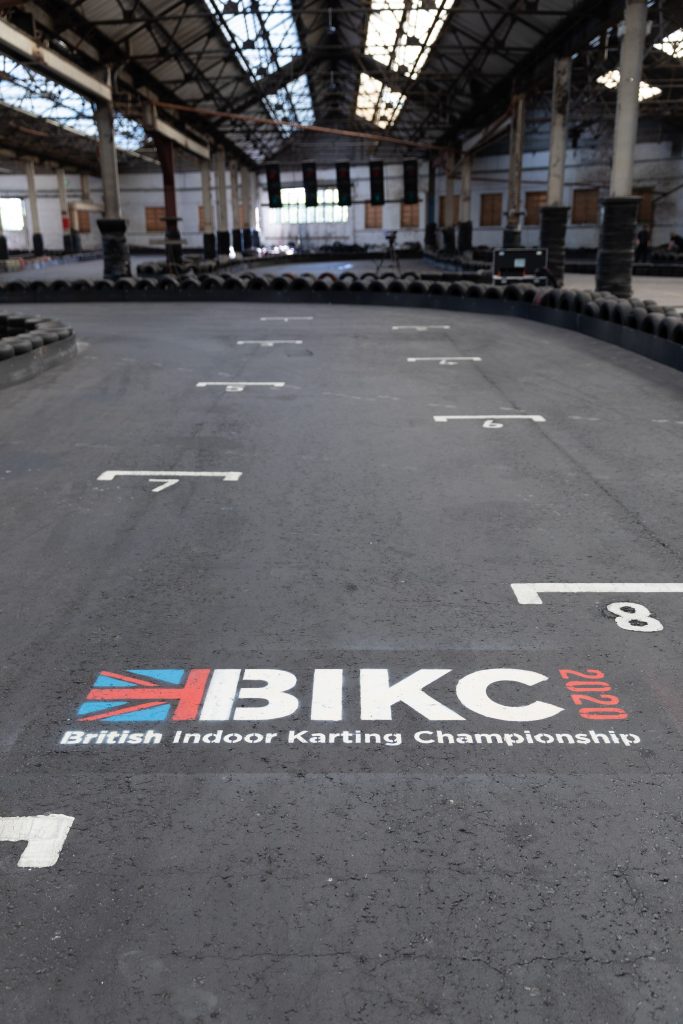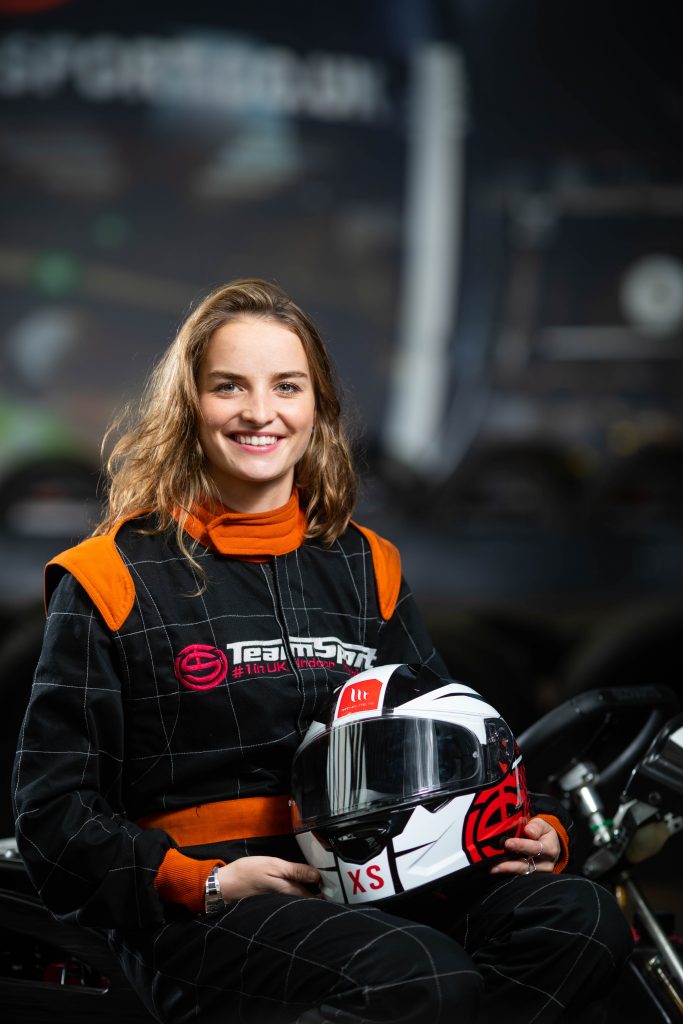 Post date 27th July
Catie Munnings joins BIKC as an Ambassador 2021
Catie Munnings, aged 23 (born 15 November 1997) is a British rally driver. Catie has been collaborating with BIKC and TeamSport to help promote the British Indoor Karting Championship for 2021. Catie is hugely successful both on and off track and we are thrilled she is keen to support BIKC 2021 and promote this accessible and affordable Motorsport championship.
Catie is currently competing in the new electric off-road racing series Extreme E for the Andretti United team. She has previously raced in the European Rally Championship, winning the championship's Ladies Trophy in 2016. She also presented Catie's Amazing Machines on the BBC television channel CBeebies.
To stay up to date with all Catie's racing and follow her progress please follow here
@andrettiunitedxe Extreme E driver. European Ladies Rally Champion
Post date 26th July
Daily Express: Learner drivers could gain knowledge of driving by karting
BIKC ambassador Catie Munnings catches up with Daily Express journalist Luke Chillingsworth about the crossovers between learning to drive and karting. As Catie takes a spin around TeamSport Docklands track she highlights Karting as providing a great introduction to learning to drive as you balance the brake, throttle and the learn precision of steering. TeamSport provides an accessible route for anyone looking to learn to drive and for those looking to take it to the next level, the British Indoor Karting Championship provides a fantastic entry route in to competitive Motorsport. Read the full interview
here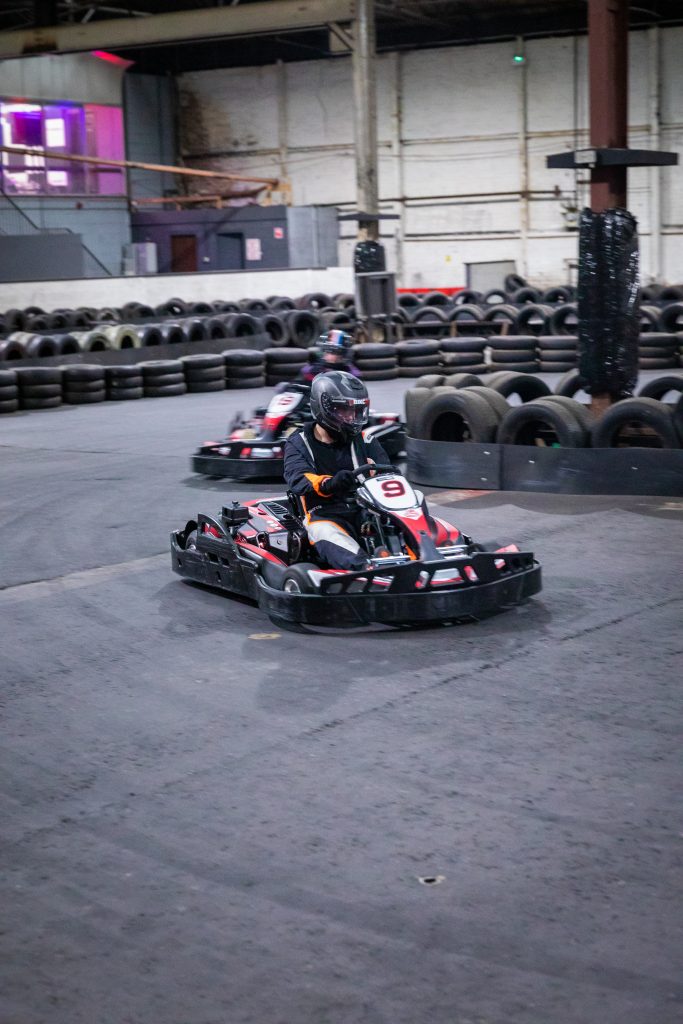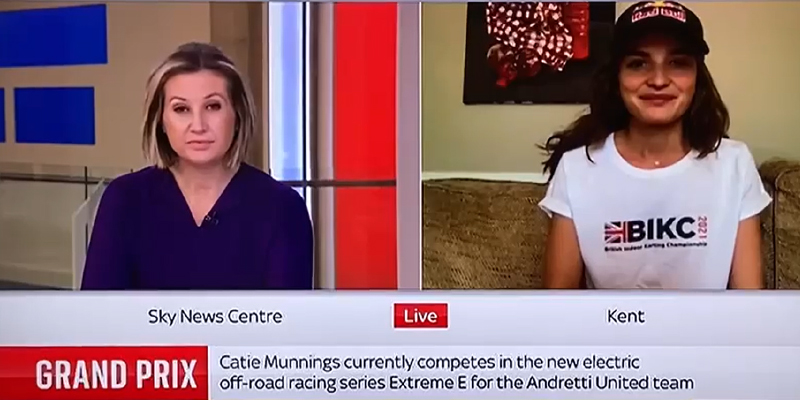 Post date 17
th

 July 2021
Catie Munnings talks to Sky News About BIKC 2021
To stay up to date with all Catie's racing and follow her progress please follow here
Post date 1st July
BIKC 2021 Announcement
We're incredibly excited to start the British Indoor Karting Championship again for the second year running with the 2021 Championship kicking off on July 1st. TeamSport Elite #GRID Members will race it out for the chance to take home the BIKC trophy and gain their first British title.
The Race Is On!
The event is open to everyone from enthusiastic new karters to seasoned pro's. In order to participate you will need to be a #GRID Elite Members as you are required to hold a Motorsport UK K-I Licence which forms part of our Elite Membership package. The cost is just £34.99 and along with becoming a Member of our #GRID you'll receive discounted karting and offers along with the K-I Licence and great Member discounts from Motorsport UK. It's an amazing package!
The 2021 Championship has 5 categories, allowing for all #GRID Elite members to compete from 8 years and upwards. Find out more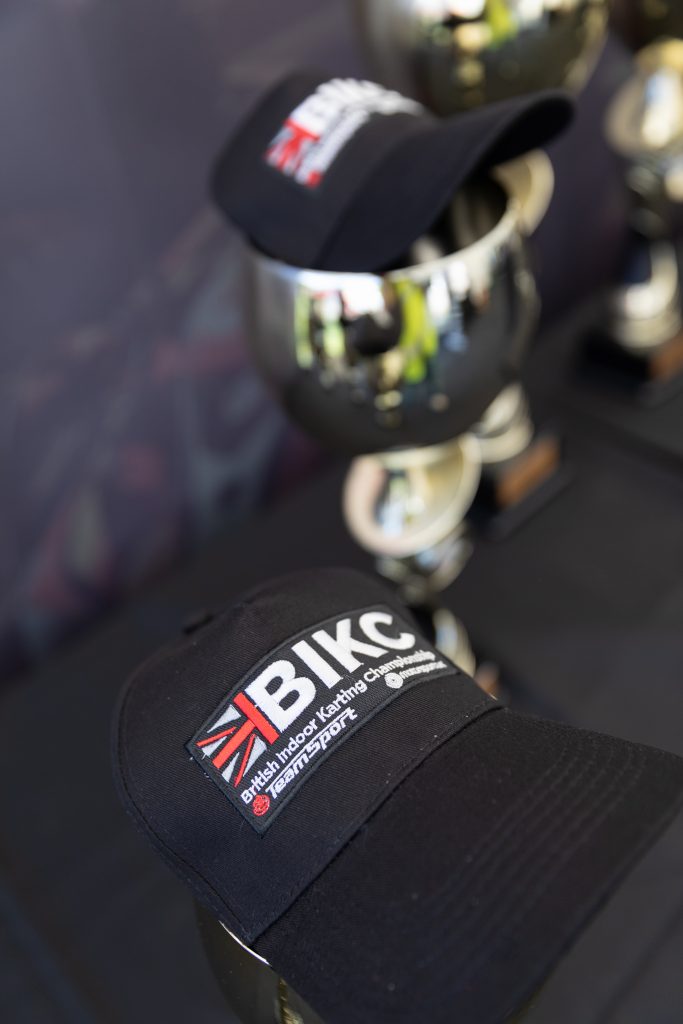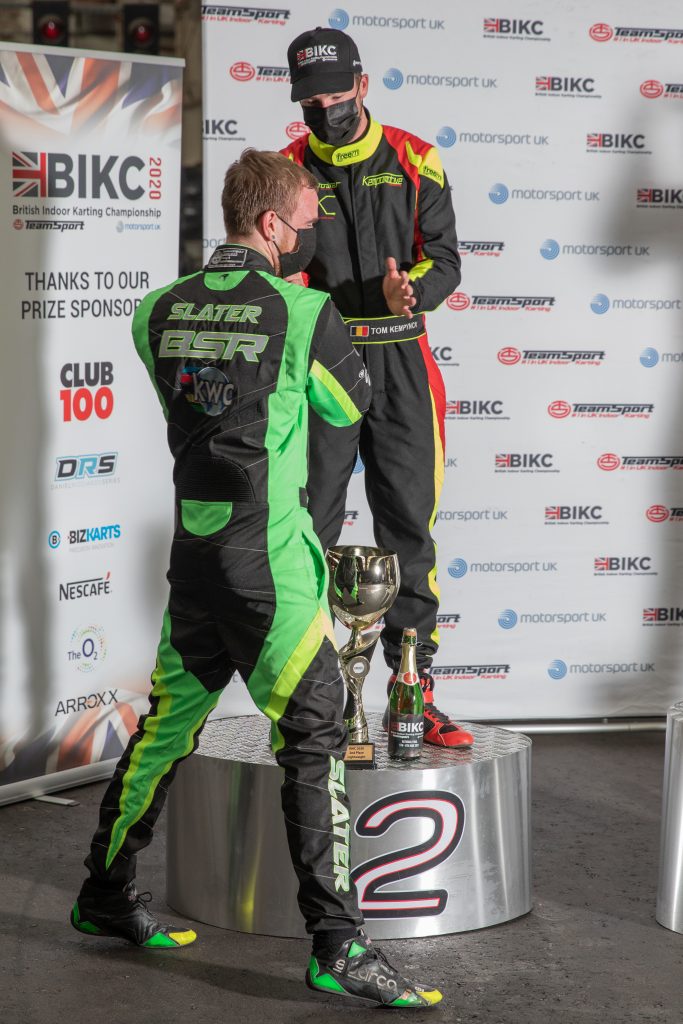 Post date 11th June 2021
The First-Ever British Indoor Karting Champions Have Been Crowned
Three hundred and forty days. That's how long the 2020 edition of the British Indoor Karting Championship (BIKC)  lasted. From the day that sign-ups opened on July 1st 2020, through to the final chequered flag falling at TeamSport Warrington on June 6th 2021.
Over the weekend 178 of the best indoor karting drivers descended on one of the longest, oldest and fastest circuits in the country, to battle it out to become the inaugural BIKC Champions. And what a show those in attendance and the thousands watching along at home were treated to. Not only that, but these drivers were also competing for a whole host of prizes from our sponsors – Daniel Ricciardo Series, Club100, BIZ Karts, Nestle Professional UK & Ireland, and Arroxx Racewear. Read More